Data and Analytics
·
Espoo, Worldwide
·
Hybrid Remote
Data Scientist
What's the next best thing to becoming an astronaut? A job at Kuva Space!🌎 🛰
Kuva Space is on a mission to solve the world's most pressing issues, such as climate change, food security, safety and security, by building the world's most extensive hyperspectral microsatellite constellation and developing AI-driven analytics services.

We deliver reliable and timely global insights and foresight that transform rich spaceborne data into actionable insights customers can use for efficient resource management, optimizing operations, and improving profitability sustainably.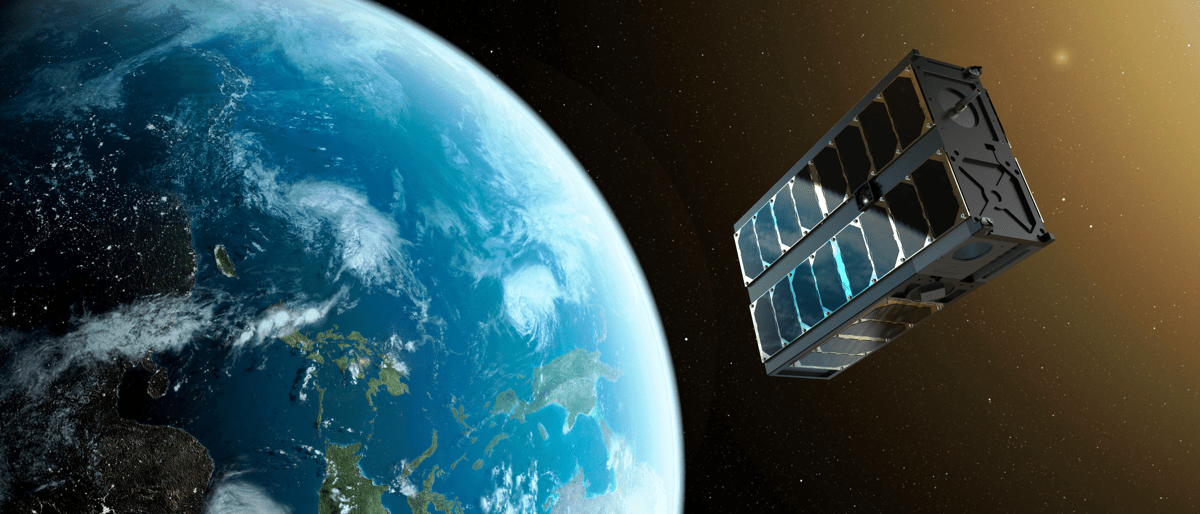 Kuva Space is now looking for a Data Scientist to join our data and analytics team! 

Tasks & Responsibilities:
Develop and demonstrate application prototypes for prospective customers using both openly available and Kuva Space's hyperspectral and multispectral data;
Set up, drive and coordinate a global ground verification network for hyperspectral application development;
Implement state-of-the-art tools and methodologies for the development of products and services linked to hyperspectral and Earth Observation data;
Collaborate with customers and BD team, translating business requirements to application and technical specifications;
Support Sales, BD and Marketing with customer specific application use cases and data, performing and coordinating application measurement campaigns and participating in algorithm development work.
Qualifications / Requirements:
PhD/MSc in physics, mathematics, computer science or other highly numerate discipline or industry experience in similar fields
Experience in measurement technologies, data analysis and applications, preferably spectroscopy, hyperspectral imaging or Earth Observation
Wide-ranging experience in Python using its extensive machine learning ecosystem (scikit-learn, tensorflow, pytorch)
Experience in web development, preferably in backend (Python) and frontend (JavaScript, ReactJS), and PaaS solutions (Docker, AWS, Microsoft Azure)
Understanding of products and business development
Excellent written and spoken English
Strong skills in organisation and prioritisation
Quick-learner and self-motivated 
Ability to make quick decisions and work sustainably in a busy environment
Ready to face new and complex challenges
Being able to occasionally help on developing tools and algorithms outside of your core responsibilities
Possibility to travel occasionally to conferences and company meetups
You share the company mission of improving life on Earth through daily, space-borne hyperspectral imaging and AI!🌎 💚
What do we offer?

At Kuva Space, we offer a stimulating and safe work environment that encourages growth, collaboration, and excellence. Constantly learning new things is the norm here! Our focus on space technology means you'll have the opportunity to learn more about satellites, space, data, and the Earth. If you get excited about space-themed lunch table discussions, Kuva Space is the community for you 🪐✨
As an employer, we prioritize the well-being of our employees, both physically and mentally. Our health care benefits are comprehensive, including dental benefits and short-term psychotherapy. And our team members regularly meet up for after-work activities 🧘🏽
In addition, you will be part of a dynamic, fun, and highly skilled team! Our diverse team of international colleagues, with varying cultures, shares a passion for deep tech and making our Earth more sustainable. And we believe Finnish 'sisu' is a must-have mindset to overcome any challenges that come our way 🇫🇮
Does data science in the space technology field sound like a dream job? Apply now to join the team! 🧑‍🚀
The position will be closed as soon as we find the right person for the job. 
Department

Locations

Espoo, Worldwide

Remote status

Hybrid Remote
About Kuva Space
Improving life on Earth through daily, spaceborne hyperspectral imaging and AI.
Data and Analytics
·
Espoo, Worldwide
·
Hybrid Remote
Data Scientist
What's the next best thing to becoming an astronaut? A job at Kuva Space!🌎 🛰
Loading application form