Sales and Marketing
·
Espoo
·
Temporarily Remote
Global Business Development Director
What's the next best thing to becoming an astronaut? A job at Kuva Space!🌎 🛰
Kuva Space is on a mission to solve the world's most pressing issues, such as climate change, food security, safety and security, by building the world's most extensive hyperspectral microsatellite constellation and developing AI-driven analytics services.

We deliver reliable and timely global insights and foresight that transform rich spaceborne data into actionable insights customers can use for efficient resource management, optimizing operations, and improving profitability sustainably.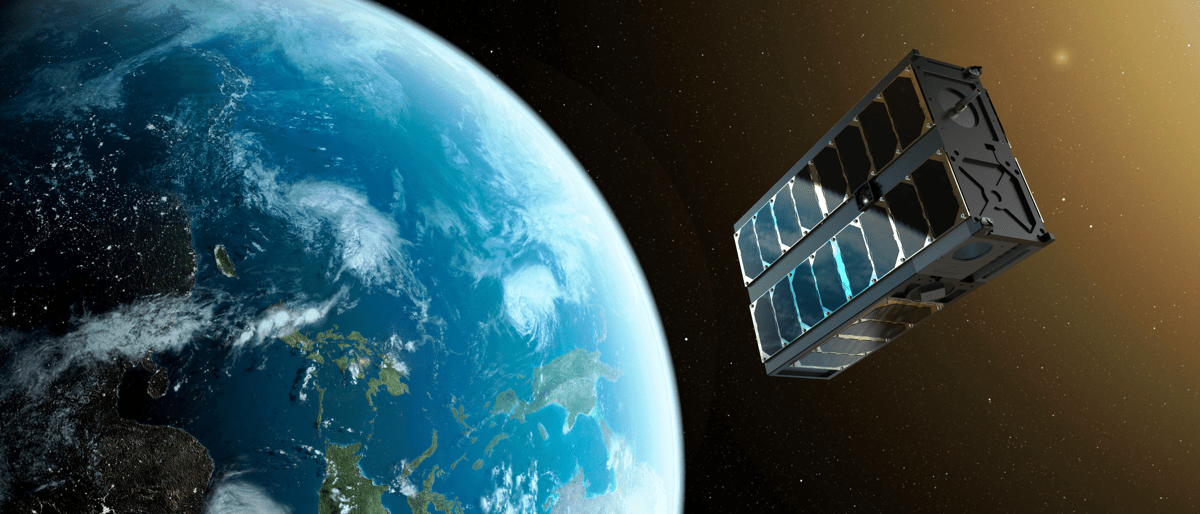 Global Business Development Director
Position: Full time
Location: Otakaari 5, Espoo, Finland

Tasks & Responsibilities
Lead our global commercial development and drive first customer deals and agreements
Expand and grow business by developing and nurturing strategic customer relationships, and partnerships
Own and implement the company's business development strategy
Grow and manage the business development team 
Develop and own business development and sales processes
Lead work on identifying new market opportunities, studies and product-market-fit validation
Present Kuva Space in various events around the world as a keynote speaker and spokes person and attend to governmental delegations
Work jointly with marketing, product development and finance to execute growth strategies
Take active part in the expansion of the company
In this role you will be a part of the company's Management Team and will report directly to the CEO. Your main workplace is in Espoo, Finland, but your role also requires extensive traveling in various parts of the world.

Requirements & Qualifications:

Master's Degree in a suitable discipline such as business, marketing or finance

Proven track record of at least 5 years in global business development
Demonstrated success in closing high-value deals, partnerships, and contracts on an international scale
Experience in markets and strong network of contacts and connections within one or several segments: safety & security, insurance & finance or carbon & environment.
Experience in Earth Observation products and markets
Experience in technology startups is viewed positively
Strategic thinker with the ability to analyse market trends and identify growth opportunities
Strong leadership skills with experience in managing and motivating a diverse team
Excellent planning, organisation, project management, and time management skills
Customer-focused mindset
Exceptional communication, negotiation, and presentation skills
Excellent written and spoken English
Quick-learner and self-motivated
Ability to make quick decisions and work sustainably in a busy environment
You share the company mission of improving life on Earth through daily, space-borne hyperspectral imaging and AI!🌏💚
What do we offer?

At Kuva Space, we offer a stimulating and safe work environment that encourages growth, collaboration, and excellence. Constantly learning new things is the norm here! Our focus on space technology means you'll have the opportunity to learn more about satellites, space, data, and the Earth. If you get excited about space-themed lunch table discussions, Kuva Space is the community for you 🪐✨
As an employer, we prioritize the well-being of our employees, both physically and mentally. Our health care benefits are comprehensive, including dental benefits and short-term psychotherapy. And our team members regularly meet up for after-work activities 🧘🏽
For this position, we also provide a competitive monthly salary with 5 weeks of paid vacation annually, phone and other similar benefits and even a possibility for company ownership through options.
In addition, you will be part of a dynamic, fun, and highly skilled team! Our diverse team of international colleagues, with varying cultures, shares a passion for deep tech and making our Earth more sustainable. And we believe Finnish 'sisu' is a must-have mindset to overcome any challenges that come our way 🇫🇮 

Do you have what it takes to become Kuva Space's Global Business Development Director? Apply now and take a leap for mankind! 🧑‍🚀
The position will be closed as soon as we find the right person for the job.
Department

Locations

Espoo

Remote status

Temporarily Remote
About Kuva Space
Improving life on Earth through daily, spaceborne hyperspectral imaging and AI.
Sales and Marketing
·
Espoo
·
Temporarily Remote
Global Business Development Director
What's the next best thing to becoming an astronaut? A job at Kuva Space!🌎 🛰
Loading application form